Smart alerts and A.I. powered insights
​
Wireless, battery powered IoT sensors
​
Fast installation with a low rental price
​
​
​
Reduce construction zone risks by installing a reliable sensor network.
​
"Fire, theft and water can cause significant property damage, delay timelines and impact construction budgets."
Monitoring Applications:
• Roof & underground water
• Concrete setting conditions
• Mold prone dwellings
• Water tank levels
Monitoring Applications:
• Door, gate & window access
• Vibration & seismic activity
• Machinery usage
• Impacts & inclinations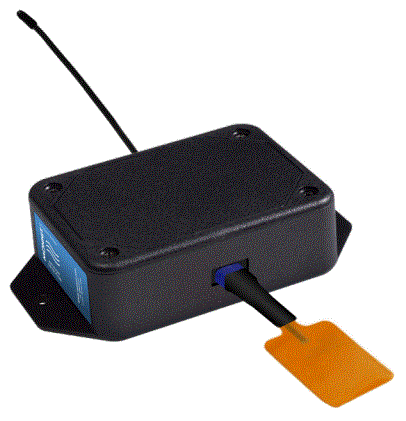 Monitoring Applications:
• Air quality on site perimeter
• Air quality working conditions
• Cement operations
• Construction/demolition dust
Monitoring Applications:
• Security Surveillance
• Asset Location
• Construction Productivity
• Timelapse Marketing
​
Monitoring Applications:
• Heavy equipment battery
• Machinery and generators
• Third-party sensors
• Power lines
Monitoring Applications:
• Loud working conditions
• Sound and visual alerts
• Wearable alert systems
• Swamper / flagger visibility
The most cost-effective risk mitigation solution for your construction site
​
- Monitor water in roofs and basements
- Alert workers of critical events
- Detect dangerous fumes
- Identify intrusion to critical areas
- Improve worker visibility and safety
Call Us Now:

416-859-0410
​
iOS, Android, Smartwatch and Web interface to visualize work zone alerts and insights
​
Let us help you choose your sensors
It doesn't matter how big or small a job can be, we'll let you compare our sensors, installation schedule and costs with what's out there.
​
- FREE visit and quote
- Sensor & Network Installation Plans
- Independent Price Analysis
- Request for Information
Call Us Now:

416-859-0410
We'll rent out and install a sensor network as your construction progresses and look over them in case something happens.
​
- 24/7 remote human overlooking alerts
- Minimal upfront cost
- Preventative maintenance
Call Us Now:

416-859-0410
De-risk Your Construction More Efficiently
Expect the latest technology from Brickeye. We will be installing the appropriate sensor for you to get the right measurement in the palm of your hand.
​
Humans Overlooking Alerts
We maintain a rigorous 24/7 guard with multiple fail safes overlooking alerts in case you might of missed an incident. Our team is instructed to follow your emergency response plan.
​
Minimize Costly Malfunctions and Bugs
Our sensors are loaded with newest and most reliable technology that are put through a rigorous calibration routine by trained technicians prior to each rental to assure the safest and most reliable sensors reaches your job site. We only rent out new sensors.
​
No Maintenance Costs
Now you can eliminate costly replacements, unreliable bugs and maintenance. We do it all for you. Our rental agreements typically cover complete 24/7 preventative maintenance of the sensors.
​
No Equipment Obsolescence
Equipment ownership can be costly. The value of equipment depreciates over time. Renting from Brickeye allows you to use the latest technology equipment without the concern of costly depreciation.
​
No Capital Investment
Renting frees up your business' capital. An expense is only incurred for the sensor when it is needed for a particular job.
​
​
Expect Responsive Service
Our team can knowledgeably consult you on sensors and applications. We will work to become your trusted sensor rental source and make your construction safer. We are only a phone call away.
Tell us about the existing and future conditions of your work site. A Brickeye technician will contact you to help pinpoint what are the ideal sensors and where they have to be installed.
Call Us Now:

416-859-0410